The Art of Conscious Cartoonists and Comic Book Creators at Tauranga Art Gallery
Anti-Heroes, curated by Craig McClure, was an exhibition that celebrating the creators who resist the superhero genre of comic books and use the medium to tell relatable stories about real, flawed humans. Featured artists included international creators such as Dash Shaw, Ron Rege Jr., and Dylan Horrocks. In addition to design, I helped the curator choose these featured artists and facilitated introductions.
Working with Area Design in Hamilton, NZ I was tasked with creating a logo and brand materials that fit with the look and feel of the larger Mega World exhibit
With funding from the U.S. Embassy, I was brought to New Zealand to give talks and hold design workshops at Tauranga Art Gallery, Auckland University of Technology, and other tertiary institutions.
(Photographs by Craig McClure)
My role
Logo
Exhibition graphics
Marketing materials
Software used
Adobe Illustrator
Adobe Photoshop
Adobe AfterEffects
Because Anti-Heroes focused on cartoonists creating within the world of physical media, my brush and ink hand lettering style was a good starting place to explore various logo ideas.
Some key words and phrases that inspired my exploration: quirky, self-conscious, a flabby superhero past his prime, ironic conventional superhero aesthetic, heroic but with feet of clay.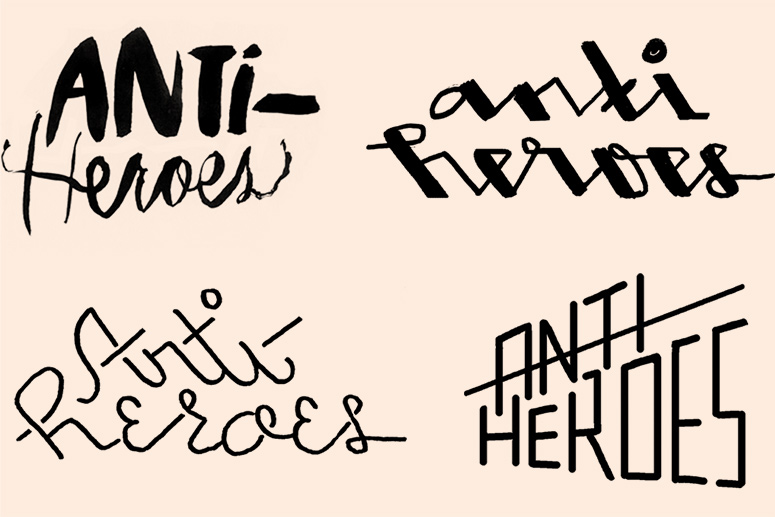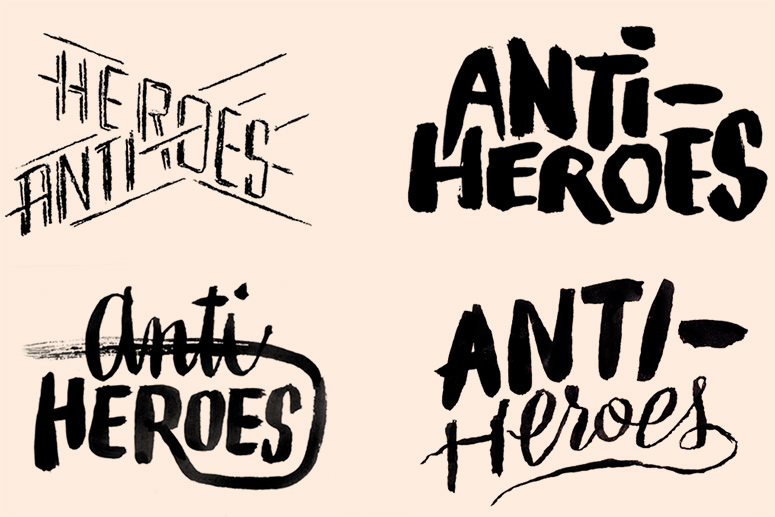 Final Logo
I vectorized the final logo so that it could be easily be printed on vinyl and applied to the gallery walls. Because Anti-Heroes was just one show in the wider Mega World exhibition, Area Design asked me to also create a "housing device" for the logo to fit within. This shape would encompass each show's logo and create a unifying system for presenting a diverse group of logos.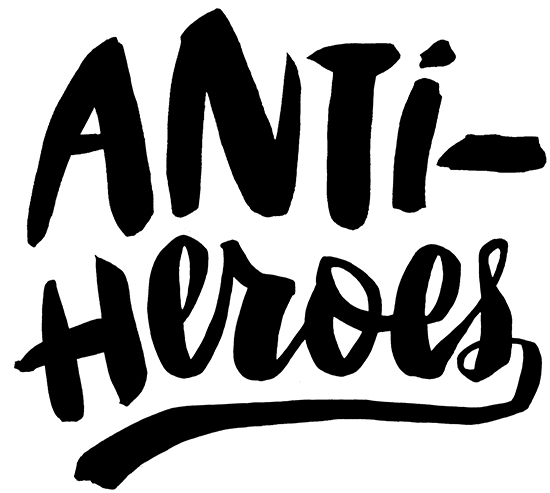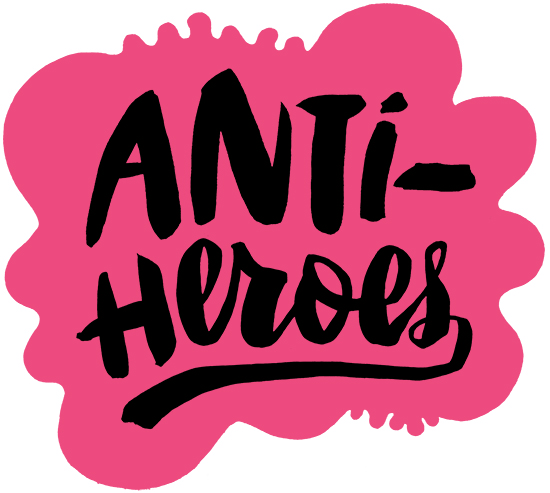 Social Media
Additionally, I created a promotional animation that the gallery and artists could share across Facebook and Instagram.