Straight Velvet Fine Chocolatiers
Branding, packaging, and UI/UX for a boutique chocolatier

Straight Velvet Chocolatiers is a business I created as proof of concept. This company pairs artisanal whiskies from around the world with fine chocolates to create a delicious, unexpected flavor experience to delight any palate. Straight Velvet works with both large and small batch distilleries to introduce consumers to whiskies they may not have encountered at their local bar or liquor store. Additionally, Straight Velvet sources their cocoa beans from independent farms in the Americas and Africa and ensures a fair trade price.
The Straight Velvet experience focuses on storytelling. Consumers are invited to explore where their chocolate came from through profiles of the small lot growers and distilleries the company works with. Each product, whether a single-origin chocolate bar or a signature bar-and-bottle pairing is accompanied by extensive tasting notes that allow the consumer to slow down, savor, and identify the flavors they are experiencing. Consumers can develop their palate and appreciate a truly epicurian experience with each bite and sip.
My role
UI/UX design
Branding
Packaging
Marketing/web copy
Software used
Adobe XD
Adobe Dimension
Adobe Photoshop
Adobe Illustrator
The Straight Velvet logo
Straight Velvet's logo features a stylized "SV" within a diamond shape. Two different lockups allow flexibility in using the logo on packaging and on both the desktop and mobile sites. Straight Velvet packaging
Straight Velvet's target market includes people of all ages who appreciate the experience of fine food and liquor. The average Whole Foods or co-op shopper who delights in finding the latest small batch or artisanal product, or the typical "foodie" who seeks out a hidden food truck gem will connect with the Straight Velvet experience.
The Straight Velvet packaging look and feel reflects this aesthetic through the use of texture paired with saturated berry and spice colors alongside materials derived from the natural world.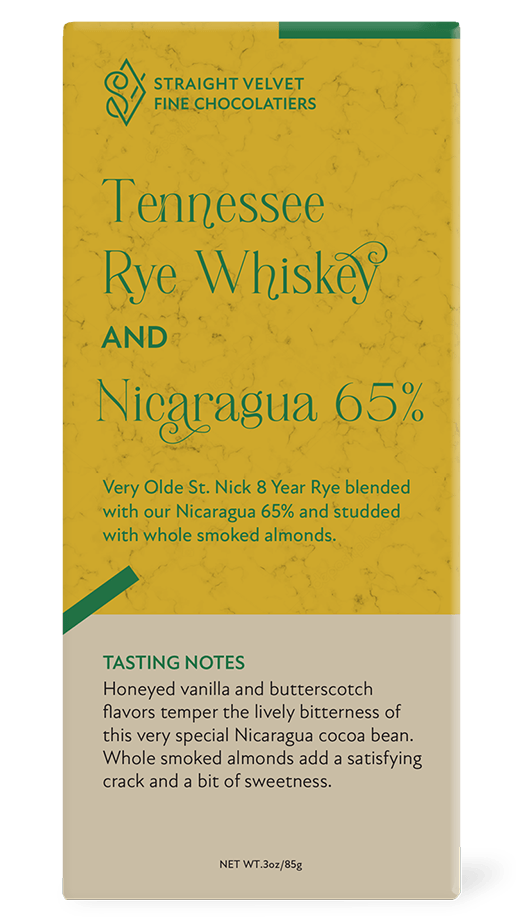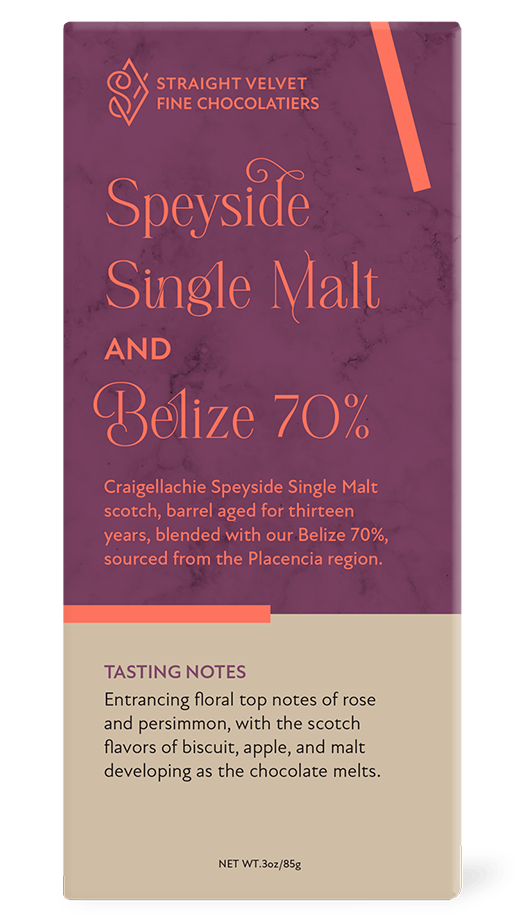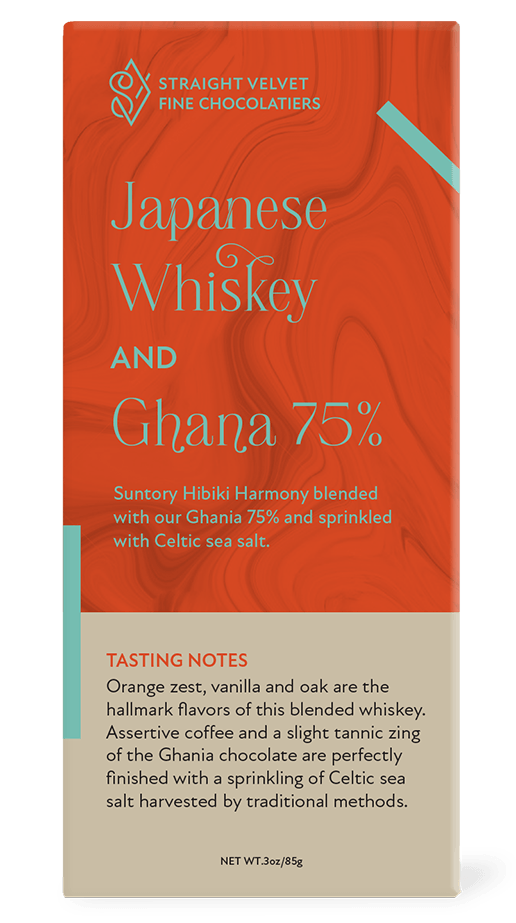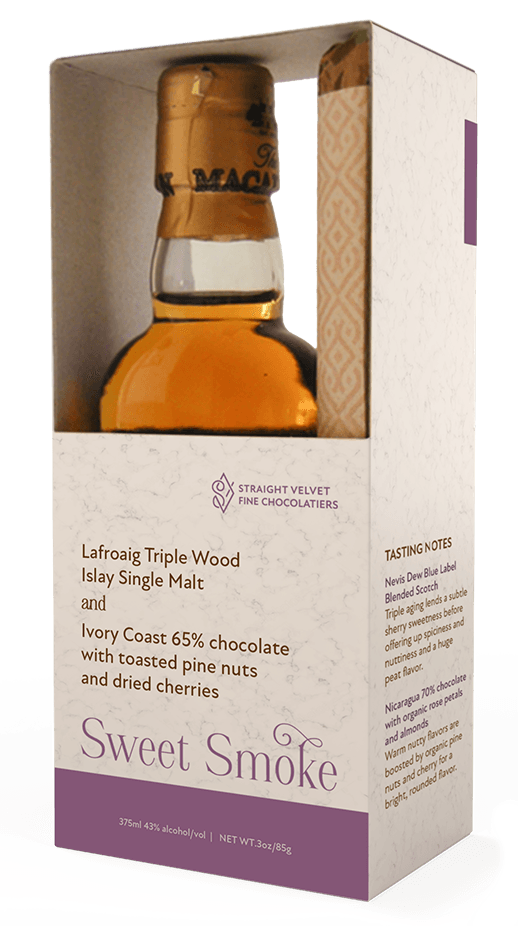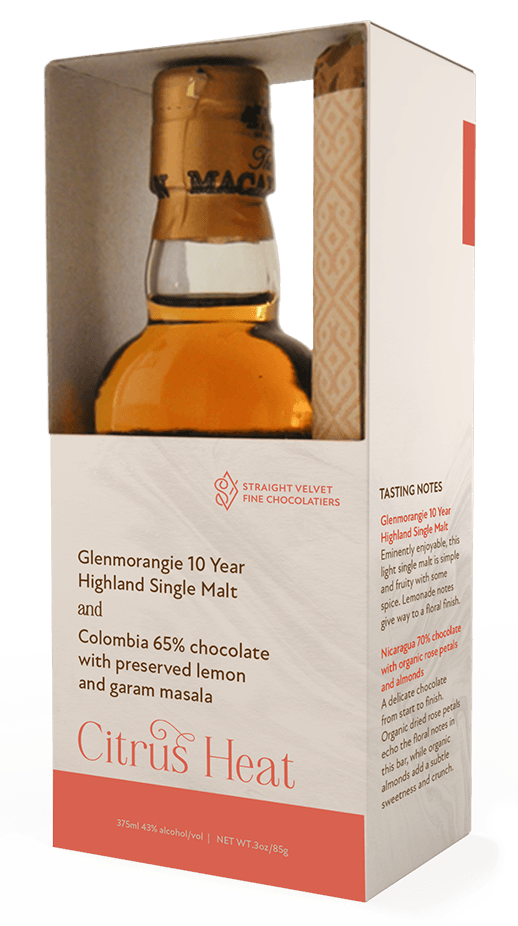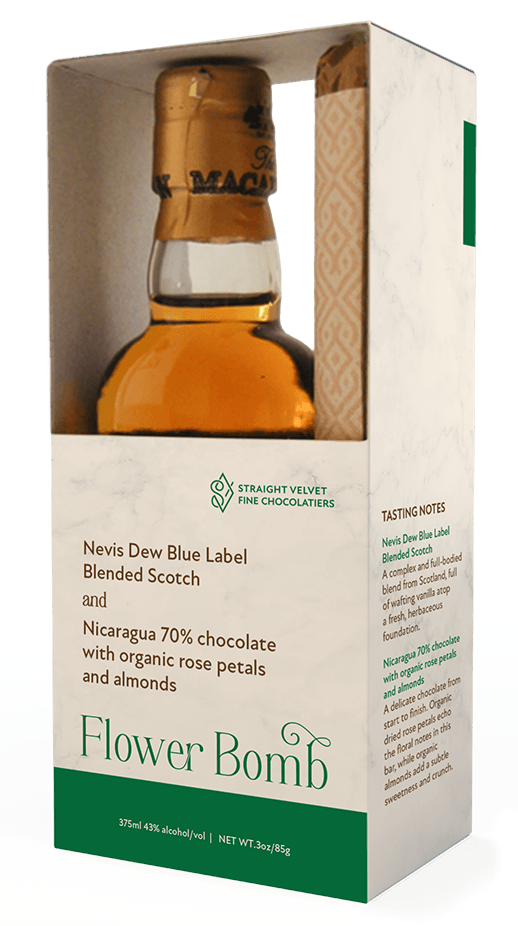 The Straight Velvet website
Because Straight Velvet is sold exclusively through the website, this was the ideal place to establish the company's brand story. Chocolate browns and warm plums paired with creamy neutrals form the Straight Velvet web pallete, with swirling marble textures and a quirky typeface creating a unique air of approachable elegance.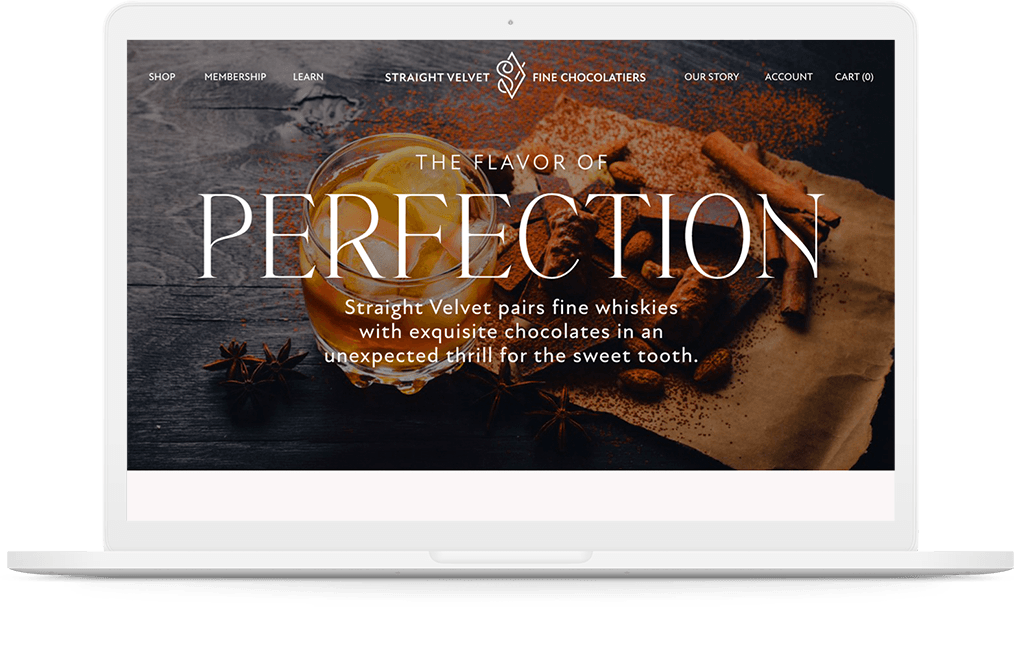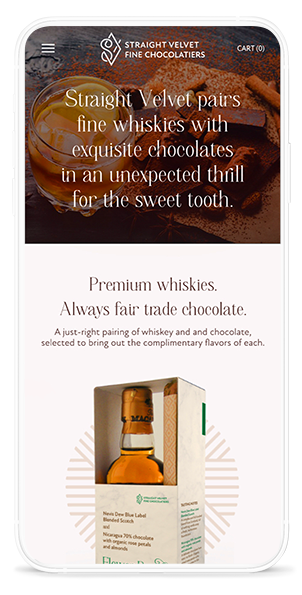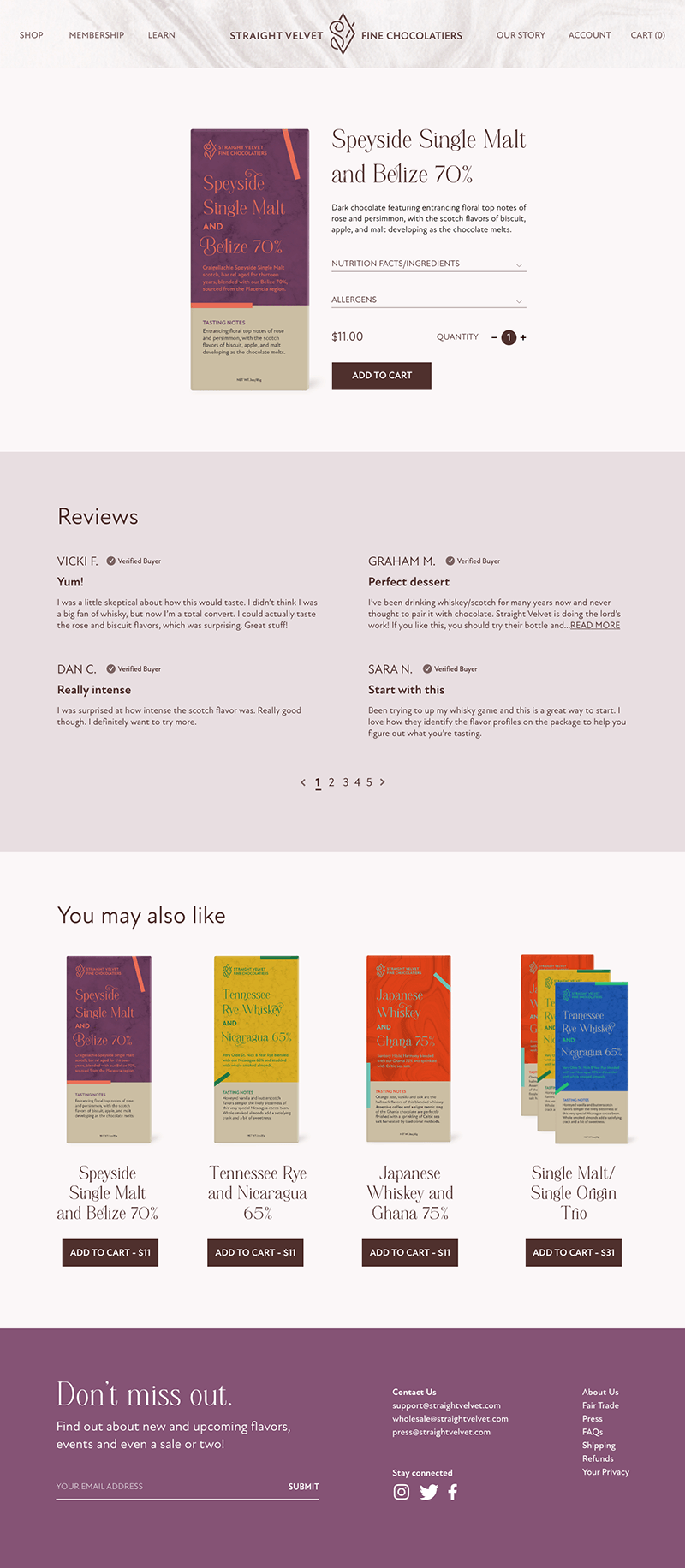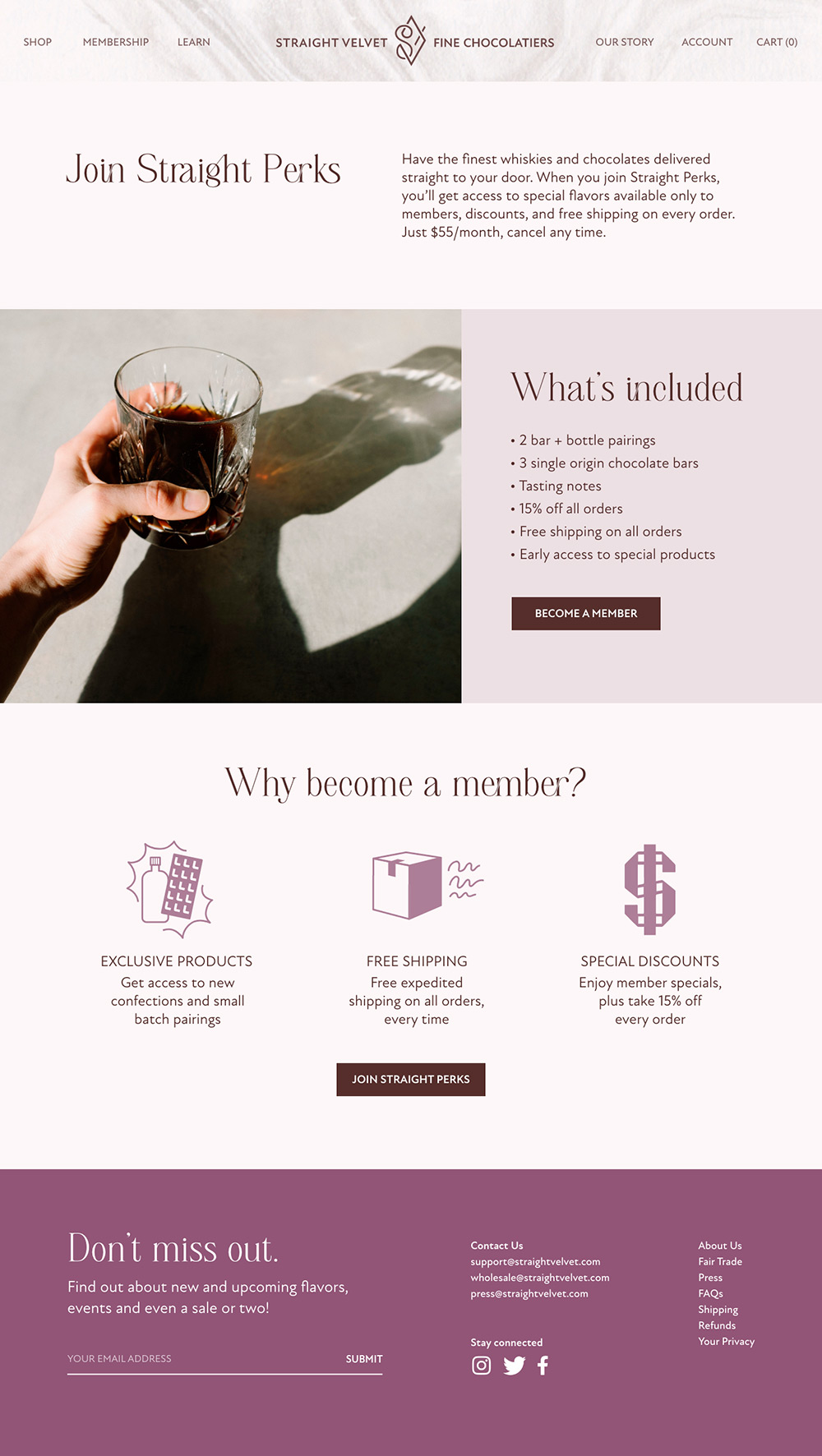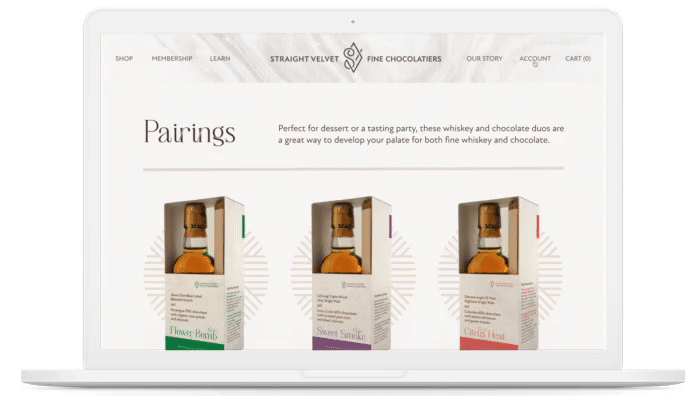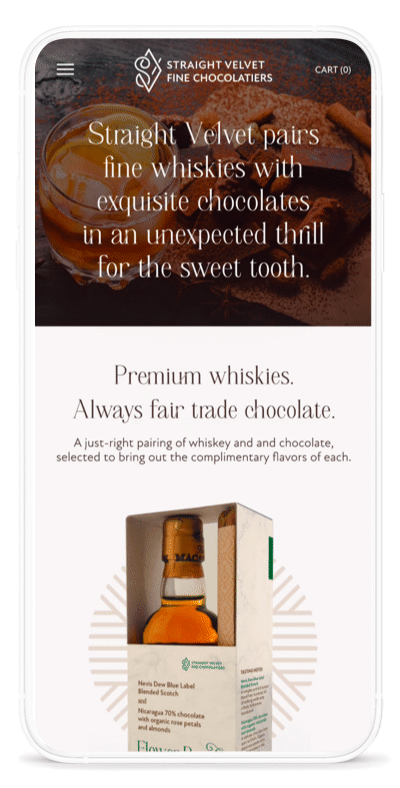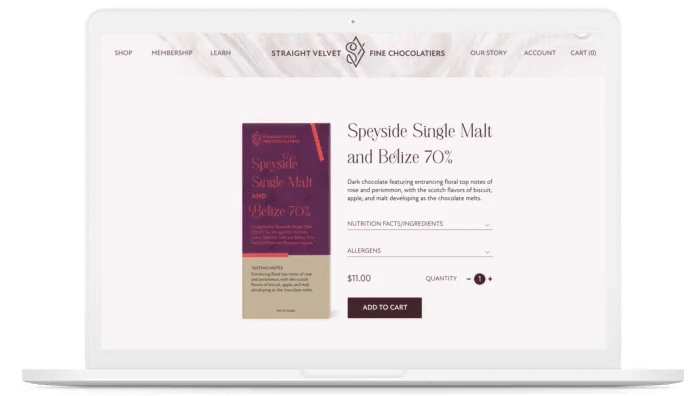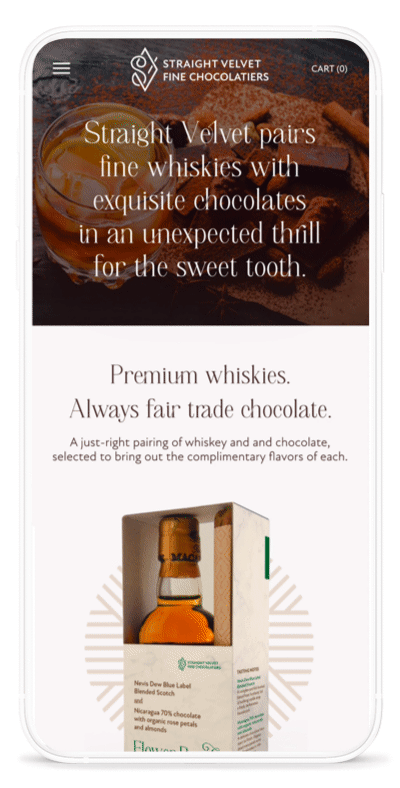 As I build out more of this site, I will keep adding additional screens and menu GIFs.