Meeting client needs through digital and analog methods

Illustration has always figured heavily into my design career. Clients have come to me for everything from live drawing campaign pitches for major international companies to health care whitepapers. I am able to execute clean vector styles and warm, hand-done illustrations using watercolor and ink. Combining both digital and analog methods results in illustrations that are unique to your project.
Software/mediums
Adobe Illustrator
Adobe Photoshop
Brush and ink
Watercolor
Illustrations for New Zealand Ministry of Health
These simple illustrations were incorporated into a questionnaire for people experiencing mental impairment to self-identify and express their experiences in day-to-day life. The client brief asked for illustrations which clearly expressed physical sensations, emotions, and interpersonal issues. I began by asking the MoH detailed questions in order to better clarify who would be using these illustrations. I determined that the illustrations needed to function effectively for a population with low-level reading skills as well as some degree of low vision, and would need to represent a range of cultures and people.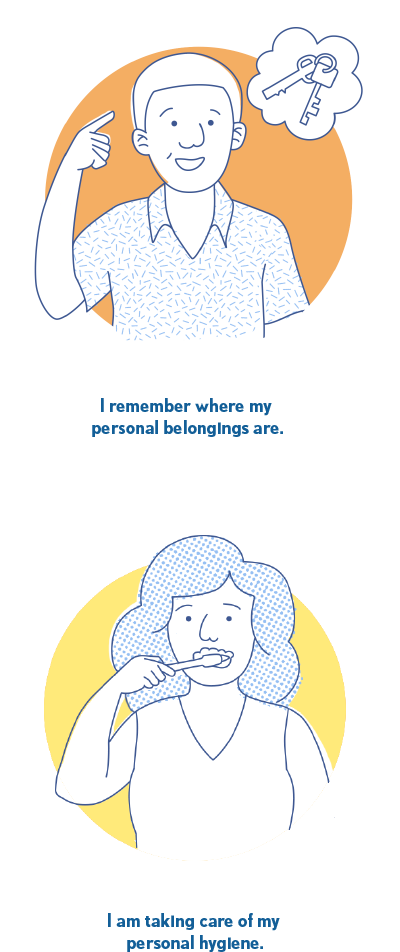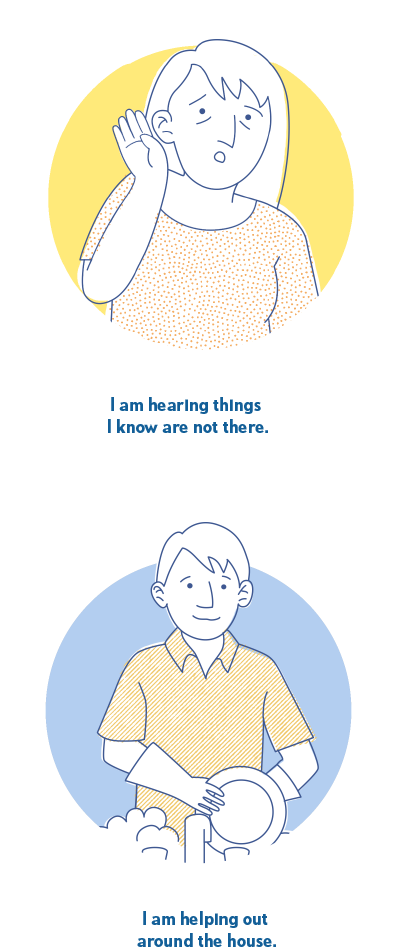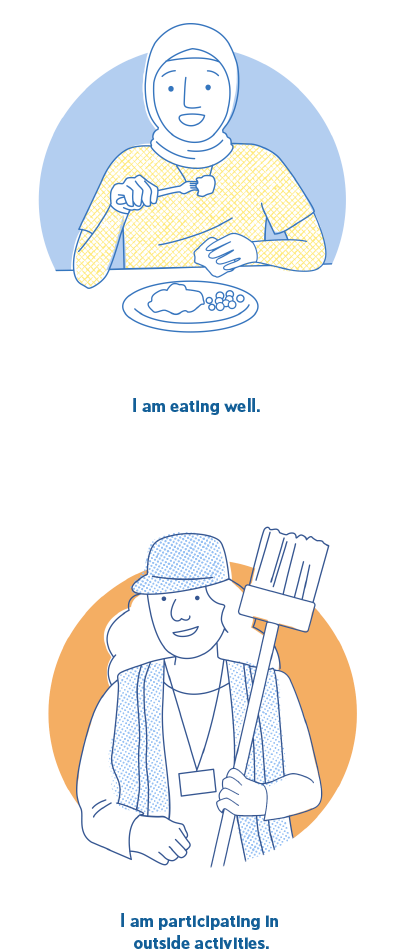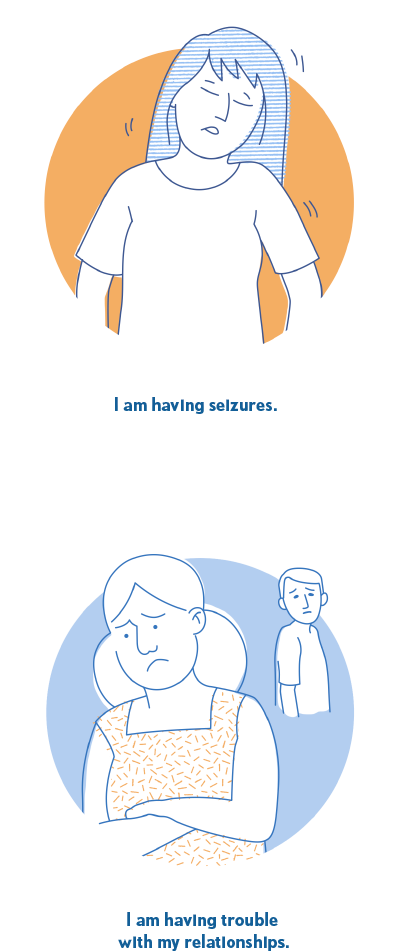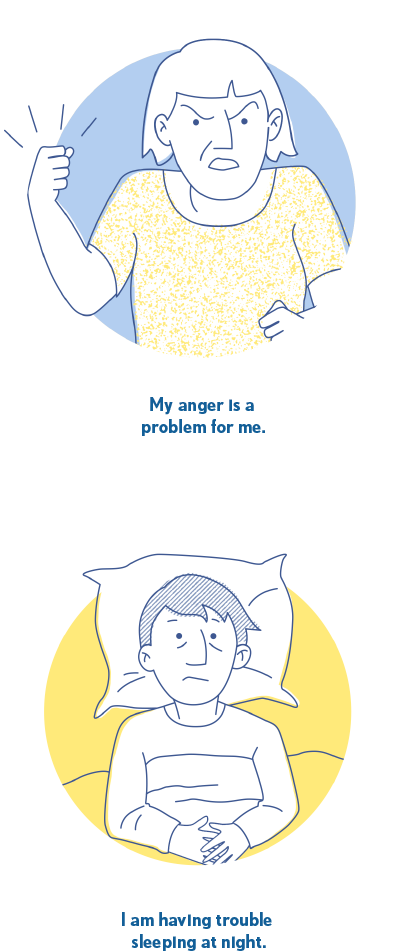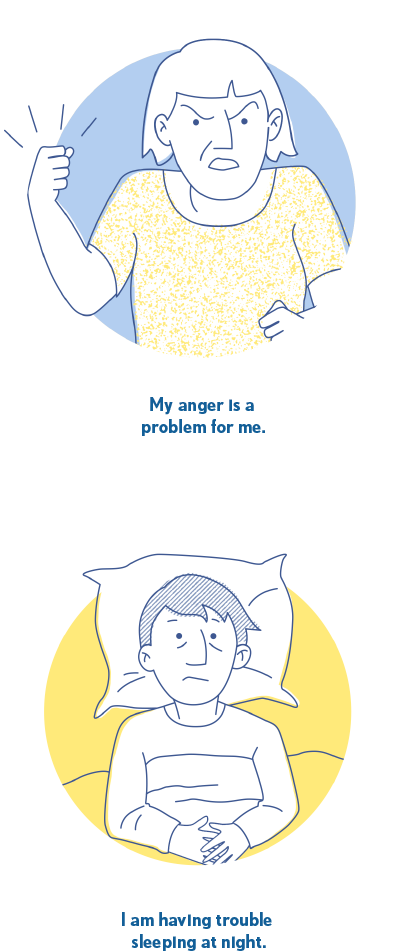 Nursing white paper illustrations
These illustrations were created to accompany a white paper exploring the complex issue of medical record documentation in the nursing industry. I created these entirely in Adobe Illustrator.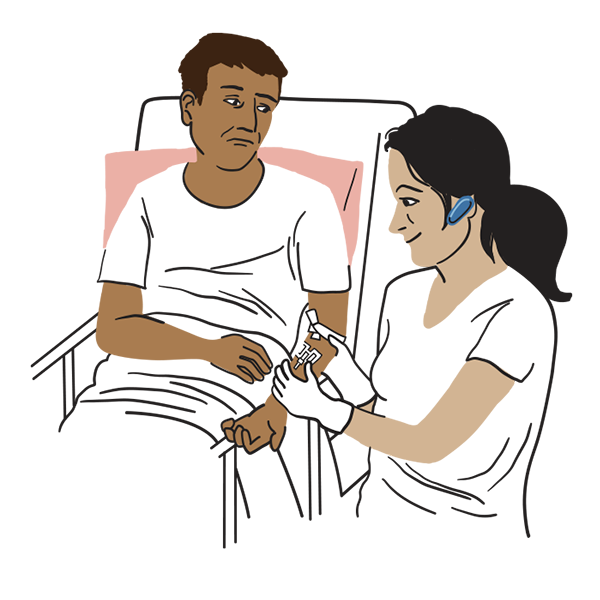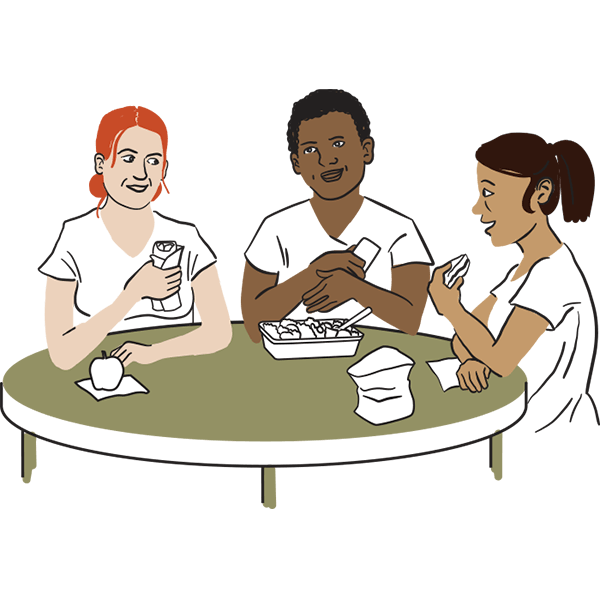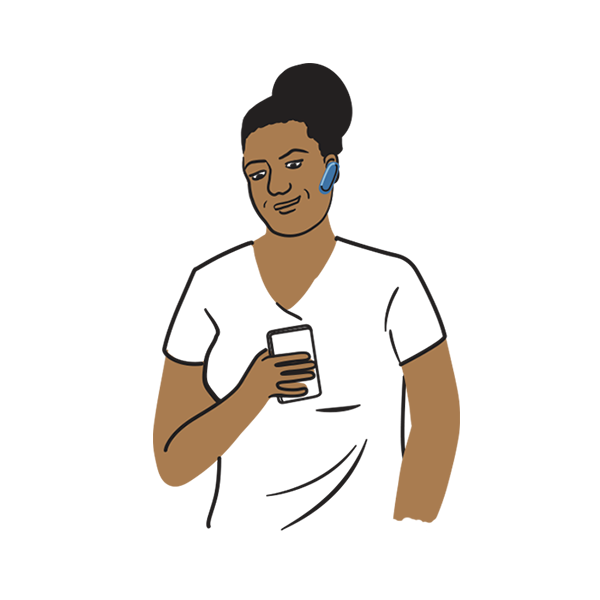 Dr. Sketchy's poster designs & illustrations
These posters were created for Dr. Sketchy's, an international organization that partners with local burlesque stars to present figure drawing nights in bars and clubs. These posters were created entirely in Adobe Illustrator and made heavy use of mesh gradients to model the figures' skin and hair and objects such as the flowers and tea cup.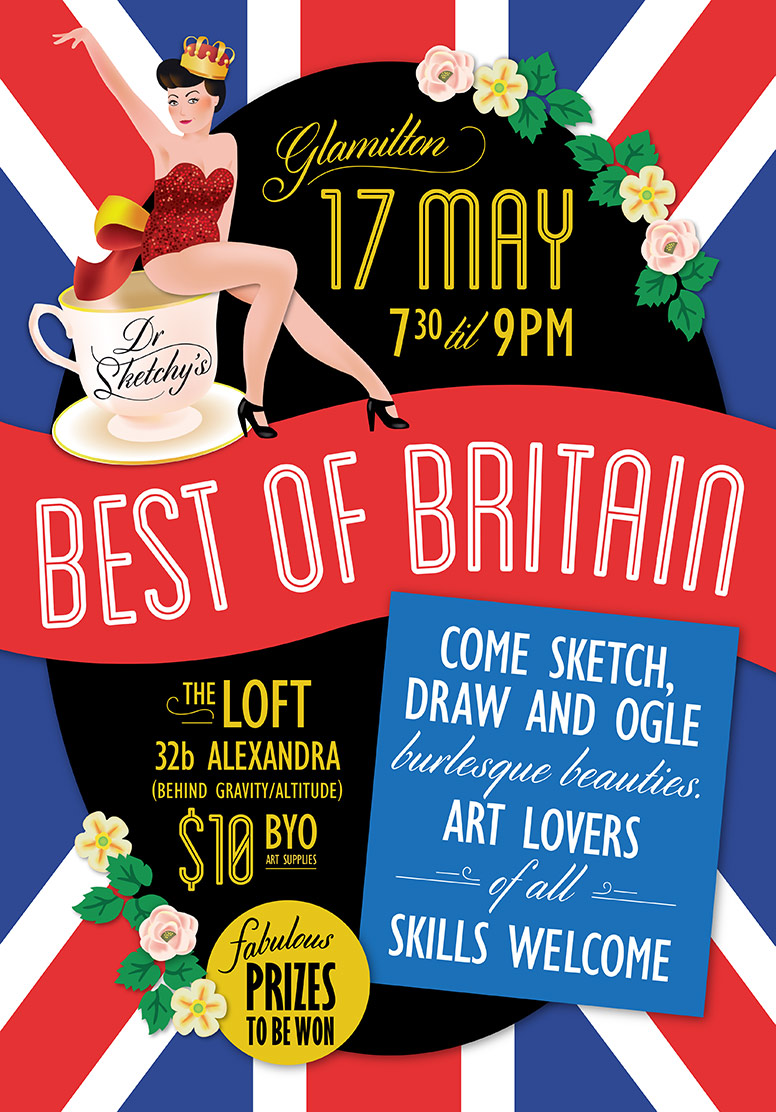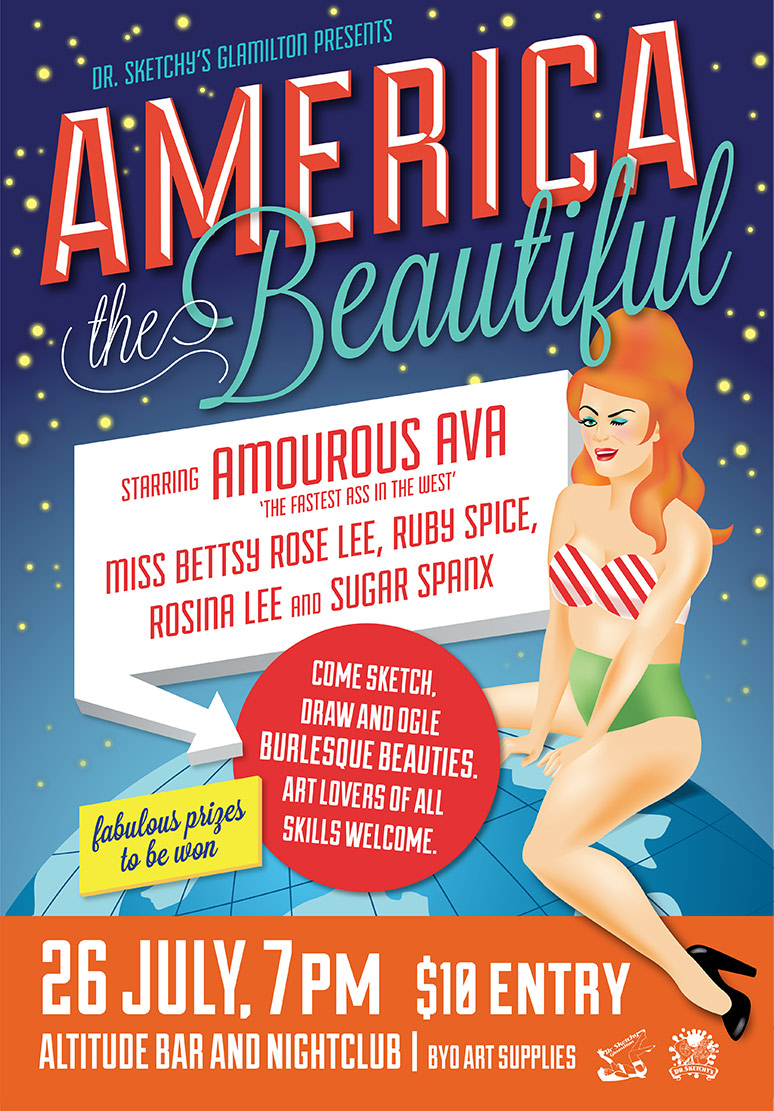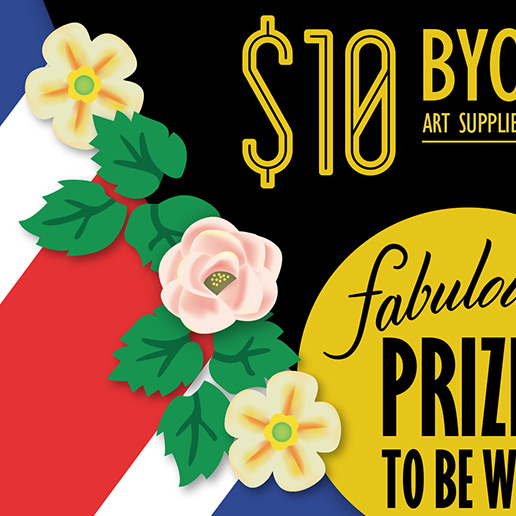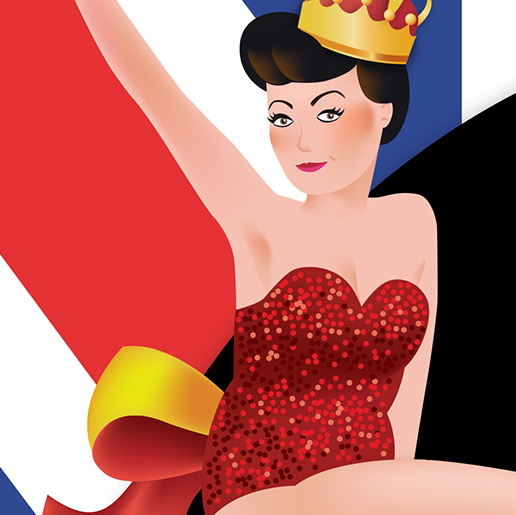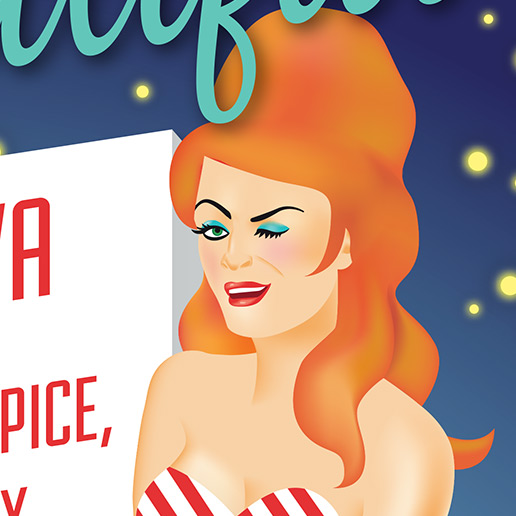 Recordbase website sliders
Recordbase is a secure client data management solution targeted to New Zealand's social services sector. For the website's re-brand, the client wanted to feature a series of website slider graphics that explained how Recordbase could help the user in a series of light-hearted vignettes. After being given several user stories and pain points, I created characters to tell the story of how Recordbase could make life easier and data more secure. I used a pulpy comic book style with bright colors and halftones. The client loved this tongue-in-cheek approach to a potentially dry subject matter and reported increased click throughs on the site. My illustrations enjoyed several years on the site until the brand's latest website re-design. I also got to draw myself into the site's 404 graphic!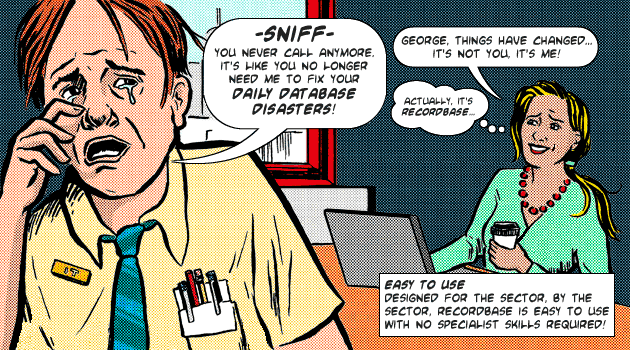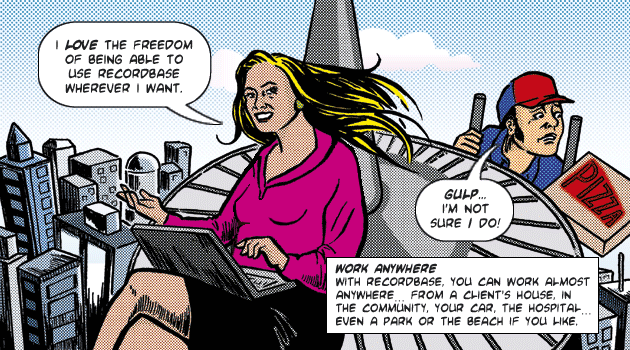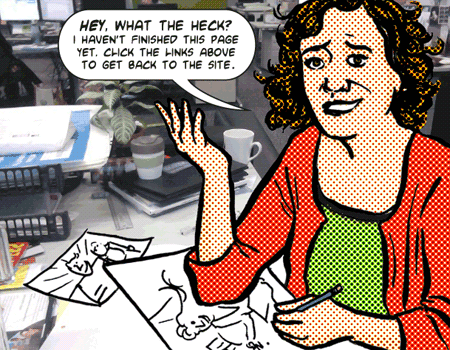 Ink and watercolor characters
I enjoy character design, and this was an experiment in coming up with the most ridiculous personalities I could fathom! These were executed quickly for a fundraiser at the Wise Group. Each original illustration sold out almost immediately!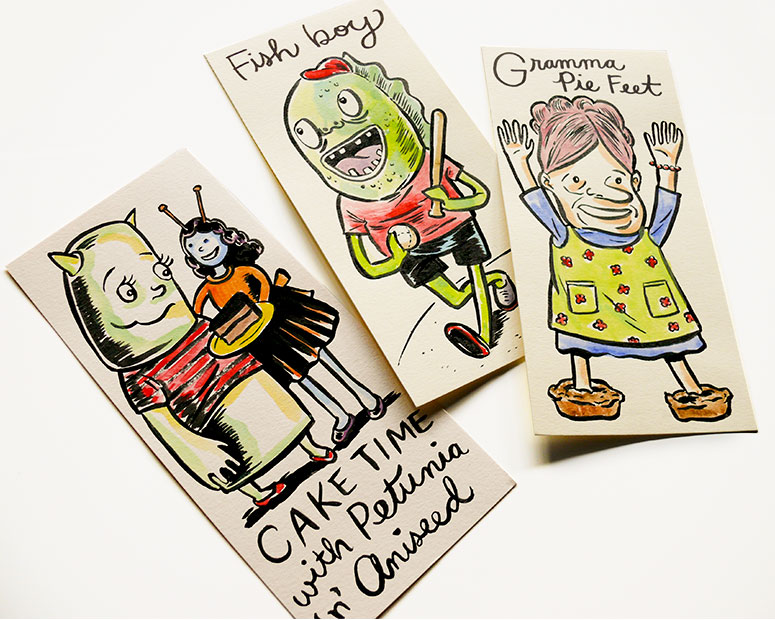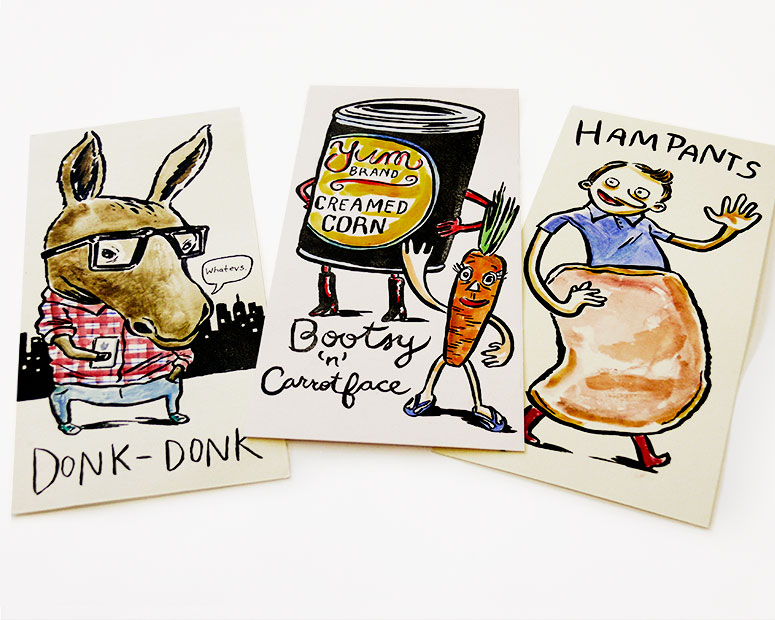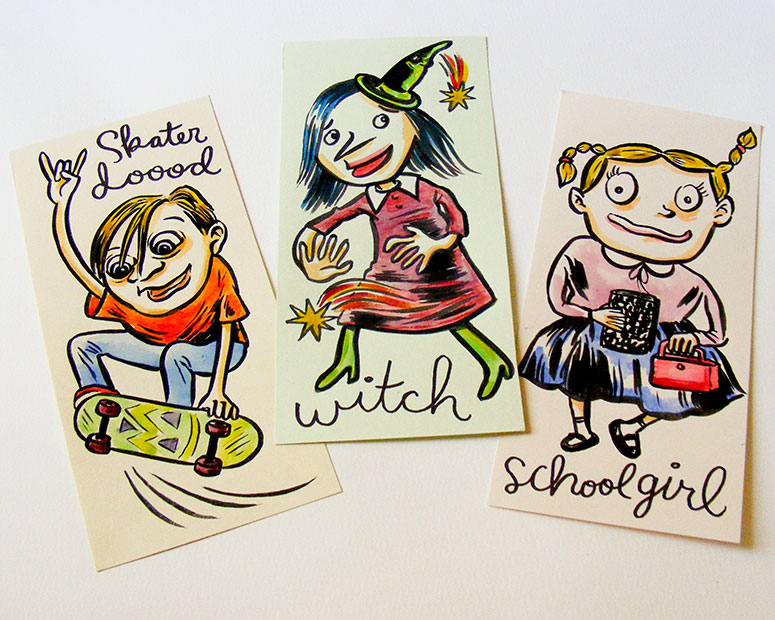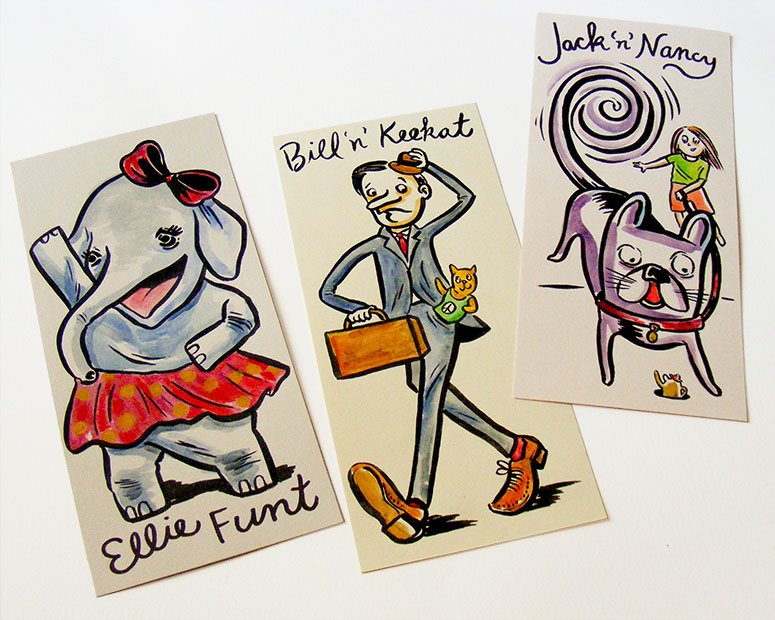 Film title design
One of my biggest adventures in illustration and design was in working in the art department of a feature-length indie film in Auckland, NZ. As part of the art department, I was one of the lead graphic designers and on-set illustrators, where I would create on-the-spot illustrations for live-action animation sequences. Additionally, I created packaging, signage, and most notably, portions of the title credits using illustration and paper engineering. I worked hard and had a ton of fun, and got to see my name on the big screen.